Jwell Herbs Profile
---
Ayurveda is a 5000 year old Science of health care and herbal treatment. Ayurveda is highly effective in common and complicated ailments, assures long term relief and has no side effects. Ayurveda is now backed by modern scientific research and technologies and provides its gentle healing touch to millions around the world.
One of the fastest growing organization in its genre, Jwell Herb's is today recognized amongst the leading Ayurved Herb's & extracts marketing, Botanicals Herbs formulation, Products Packaging Owen Brand collaborate (manufacturers) of herbal medicines, hair care and , Nutritional Supplements products. Ayurvedic Formulation Laboratories was established with an aim to combine ancient Ayurvedic science with modern technology, "Ayurved Herbs & Fruits Botanicals' Active natural ingredients Identifiable Marker Technology 100 % Molecule & Extracts" The group has earned a reputation of manufacturing quality Ayurvedic medicines for the past 11 years. However a firm belief in herbal science as an alternative medicine inspired us to serve humanity through its benefits. It has been well established that while allopathic science is extremely useful in life saving emergent situation, Herbal science has a key role in preventing the disease and providing nutritional and immunological support to the process of serving Human Healthcare.
Vision
---
To Extend 'Prosperity, Security and Respect' to every Indians
To provide "Golden Business Opportunity" to each every hands of India
To become the Leader of "Copio-Socio Development of India" by raising the per Capita income of the country.
To transform the Personaly of Indian through our highly effective leadership training program.
Mission
---
"Our Mission is to transform this idealistic thought into reality"
To become the most preferred Multilevel Marketing Company of India by Dec, 2018
Freedom with Health, Wealth & Happiness!
To Produce millions of millionaires.
To develop Time To Time new Products formulations as per changing trends.
Researh & Development
---
A blend of natural ingredients and modern in-house scientific research and development is applied to formulate all of Jwell Herb's Ayurved & cosmetics products. Jwell Herbs optimizes the specific properties of fruits, flowers and herbs, "Ayurved Herbs & Fruits Botanicals' Active natural ingredients Identifiable Marker Technology 100 % Molecule & Extracts" Extracting active natural ingredients that have a beneficial action on the Body and Immune System. All our products are specifically designed to take a targeted approach, effective and quality products.
R & D team is engaged in constant sampling and testing of new formulae which drives in-house innovation and helps in product evolution. Apart from assisting in new product development, the R & D department also maintains a close watch over production, assisted by the quality control team.
Some of our Core team members are :
---
Quality analyzers
Skilled & semi-skilled laborers
Warehousing & packaging personnel
Sales and marketing executives
Marketing Trainer
TMCM Leaders
Scientists
Doctors
Naadi Bad
Beauty experts
Research professionals
Our Quality Assurance :
---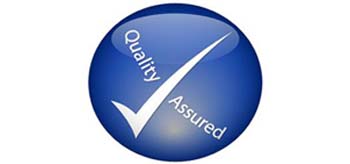 Our medicines are of top quality. They are most effective in fighting diseases. Our R & D department regularly involves in the innovation of new medicines and expanding the existing product range. The core belief of our Organization Jwell Herbs is to deliver the highest levels of satisfaction to customers.